English
At Clyde Primary School, Literacy is an integral part of all areas of the curriculum, therefore is learnt through an approach where thinking, speaking, listening, reading and writing are interrelated. This enables our students to move between reading and writing, and involve them in speaking and listening experiences, which support and extend their literacy learning and skills.
Our integrated Literacy program is based on the Victorian Curriculum, CAFE Reading system, Writer's Workshop and Writer's Notebook.
Reading
The CAFE system is used to assess, instruct, and monitor student progress. It provides tools for constructing whole class and small focus group explicit instruction, ensuring that all students reach their potential. CAFE is an acronym for Comprehension, Accuracy, Fluency and Expanding Vocabulary (With exception of the Year 5/6 CAFE Menu which combines accuracy with fluency allowing the A to stand for Awareness). The CAFE Menu breaks each component—comprehension, accuracy, fluency, and expanding vocabulary—into significant strategies that support each goal. All teaching and learning areas have CAFE Menus displaying each strategy as it is introduced and these are developed throughout the year. It serves as a visual reminder of whole-class instruction as well as individual student goals.
Our focus text types are also introduced and deconstructed during reading lessons.
Writing
Children are presented with rich text examples where they can identify and analyse the structure, and language features specific to the text type. During the Writer's Workshop session, our students are provided with opportunities to reconstruct the text type through their writing and apply their knowledge of structure and language features to their work. These sessions are conducted three times per week.
Students complete a Writer's Notebook session twice a week.  During Writer's Notebook, students take ownership and autonomy over their learning where they choose the text type and topic they wish to write.  They are explicitly taught skills that good writers possess and they use seeds gathered to assist with ideas. Students then work through the writing process to produce pieces that they cannot only be proud of, but that they can also set their own future learning goals from.
Individual Writer's Notebooks are provided for all students.  The notebooks are an excellent opportunity for them to gather ideas, thoughts and feelings to assist them with their independent writing during class.
All students are explicitly taught how to 'Gather Seeds' for their notebook and continue to learn how to develop them throughout the first term. Students are encouraged to gather one seed per week so that over time they have a whole 'garden' of seeds to assist them during writing.
Writer's Notebook is a place to excite students about writing rather than a place to draw pictures when they are bored. However, they can include pictures that have a purpose e.g. drawing a special event, favourite things, family etc. Students are encouraged to write descriptive words and labels so that they can remember many details when using the seed during writing time.
Writer's notebooks are not marked by teachers, as they are a place for children to feel free to write without judgement.  Spelling and other mistakes become a focus for students during the editing stage of their writing process.
Spelling
The school has two separate spelling programs for the Junior and Senior school. Foundation -Year 2 follow the Little Learners Love Literacy program is an explicit and sequential literacy approach for teaching children to read, write and spell. Little Learners is a multi-sensory and engaging program with focussed explicit lessons, games, crafts, music, puppets and drawing. The program has 7 stages that ensure that the teaching is targeted at their exact level. Years 3-6 follow the SMART spelling program which incorporates the systematic teaching of spelling each week and also personal worlds. The program teaches a different spelling pattern each week and each student is provided with a spelling list at their level.
Our approach to teaching Mathematics is centred on evidence-based practices and high impact teaching strategies.
The curriculum for primary students is set out in the Victorian Curriculum F – 10 document that provides a coherent, comprehensive continuum of learning. At Clyde Primary School, we use the curriculum to inform planning and assess the impact of learning programs, adjusting them to suit individual needs so that students can reach their potential.
A standard lesson is structured as follows:
Discovery
Students are given an open-ended rich learning task to complete. Students are offered enabling or extension prompts to ensure the learning is accessible to all. During this time, the teacher roves to see what efficient strategies/problem solving strategies students are using and chooses selected students to share their learning.
Explicit Instruction
Students are given opportunities to share their learning and the strategies they used during the Discovery Task. The learning Intention and success criteria are introduced. New learning is explicitly taught through the development of anchor charts, explanations of concepts and strategies, and modelled worked examples. This is delivered via the Gradual Release of Responsibility Model.
Consolidating Task
Students apply new learning through differentiated learning activities that are based on student assessment data. This involves reach learning tasks, concrete materials and real-world connections. These learning tasks give students opportunities to consolidate what they have learnt during the explicit instructions. During this time, the teacher is running a focus group – working with a small group of students at their point of need.
Reflection
The reflection time gives students an opportunity to share their learning and can help to reinforce student understanding. The learning Intention is reiterated and feedback is received via the success criteria. The teacher may address any misconceptions that may have arisen. The learning is then celebrated.
Languages Other Than English – LOTE – Auslan
Student at Clyde Primary School will have the opportunity to participate in Auslan, (Australian Sign Language), with a specialist teacher for one sessions a week. Auslan is the official language of the Deaf and hard of hearing community in Australia, and is similar to both BSL (British Sign Language) and NZSL (New Zealand Sign Language).
Why learn Auslan?
The study of Auslan contributes to the intellectual and social enrichment of students by providing:
Opportunities for engagement with the Deaf community and insight into its rich cultural heritage
Opportunities to develop intercultural capabilities, understanding and respect for others, appreciation of diversity and openness to different perspectives and experiences

Auslan programs can be easily structured so that signing can take place at any time of the day in any class, for example, when taking the roll
Some linguistic features of Auslan have similar properties to English such as the 26 finger-spelled letters, the connection between these can support the early stages of Auslan acquisition for many students
Many signs have a basis in natural gesture, meaning acquisition is relatable, easily memorised and understandable for students
STEM stands for Science, Technology, Engineering and Maths. STEM is a relatively new subject at Clyde but it is one our students have embraced and are thoroughly enjoying as it allows students the opportunity to develop problem solving skills and become 21st Century learners.
At Clyde Primary School our mission is to create learners who are creative, critical thinkers; learners who are able to work collaboratively with others and possess a Growth Mindset – they understand that mistakes are an opportunity to learn and a chance to develop our skills and understanding further.
During Semester One, the focus is on scientific concepts and students investigate real world problems before designing, creating and testing solutions. For Semester Two, our focus turns to Technology and we explore what it is, how we use it and develop the skills needed to effectively use technology to solve problems. Throughout each unit of work, students cycle through the Engineering process – investigating a problem, generating ideas for solutions, choosing one and creating it before testing and evaluating whether it solves the problem. Maths is integrated into projects and investigations throughout the year.
Science
In Science we cover the four main areas – Biological Science, Chemical Science, Physical Science and Earth and Space. We focus on two areas each year, covering all four over a two-year cycle, developing scientific inquiry skills along the way.
Biological Science – students explore life cycles and features of living creatures, exploring how animals have adapted to their environments.
Chemical Science – students investigate natural and processed materials and observe the attributes of solids, liquids and gases.
Physical Science – students explore how light, sound and heat operate, how electricity uses circuits, as well as investigate forces such as gravity, push and pull and magnets.
Earth and Space – students investigate Earth's resources and how the rotation of the Earth, Sun and Moon cause changes like day, night and seasons. They also examine how the Earth's surface can change due to processes like erosion, floods, etc.
Some STEM projects students have participated in during 2020 include:
Creating and testing compost bins to solve the problem of food waste
After testing different materials, designing and creating mini fridges to keep heat out
Creating a marble run that uses different objects to slow the force of gravity
Designing and creating a solution to save human lives during a natural disaster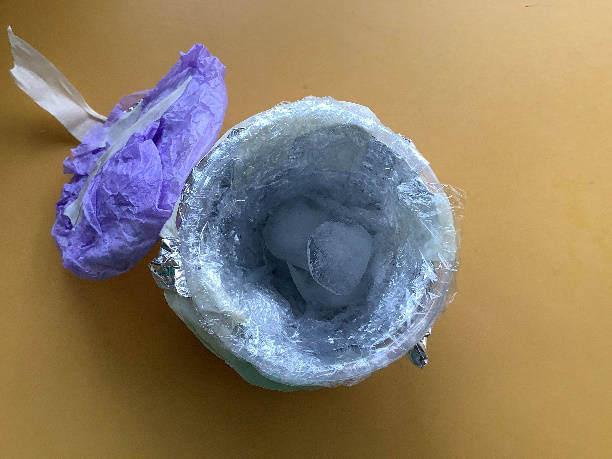 Technology
In Technology, we cover three main areas of the curriculum – Digital Systems, Data and Information, and Creating Digital Solutions.
Digital Systems – students explore hardware and software, peripheral devices, wired and wireless networks and develop an understanding of how these systems transmit data.
Data and Information – students investigate what data is and learn how to collect and present data using a digital solution, e.g. through Excel or Seesaw.
Creating Digital Solutions – students explore how people use different information systems (personal, school and community), and learn how to be safe in online environments. Students also learn how to break down a problem, create a series of steps to solve it and design a simple visual program and interface.
Some STEM projects students have participated in during 2020 include:
Creating a Stop Motion movie – Adventures of My Teacher
Programming Micro:Bits with code to collect data, such as temperature
Coding Dash robots and Beebots to take a series of steps to manoeuvre through a maze
Create a virtual tour of Clyde Primary School in the style of Google Maps
Digital Technologies have been integrated into Clyde Primary School classrooms in a variety of ways to ensure our students become 21st century learners.
Our students are able to use word processing programs such as Microsoft Word to publish work completed in Writer's Notebook sessions. They are able to access programs such as Reading Eggs and Mathletics (access is also encouraged at home) and are taught how to safely and effectively research different topics using internet search engines, such as Google.
At Clyde Primary School:
Foundation have a large set of iPads to share amongst their classes.
Years 1 and 2 share sets of iPads between each double classroom.
Years 3 and 4 have a large amount of laptops for use within the classes, as well as a small number of iPads.Years 5 and 6 have a BYOD program (Bring Your Own Device) and work
is completed daily using student laptops. Every class has 1 iPad to facilitate Seesaw use.
We also have a range of technologies to assist students in developing coding skills.
Beebots – Foundation students use Beebots to learn about giving simple instructions and directing the robots to follow a path.
Dash and Dot Robots – Dash Robot uses four different apps on the iPads to teach coding skills to students. The first app, Go, turns the iPad into a controller so students learn how to make the robot move around. The second app, Path, directs the robot to follow a path set by students, completing tasks like making noises as it goes. Blockly, the third app, gives students a glimpse at coding behind the scenes, where students organise a set of instructions and Dash is able to follow their instructions. The fourth app, Wonder, is where students can be creative with their coding instructions, encouraging Dash to do things like fall asleep, dance, make noises, etc. Dash is capable of recording voices, changing lights, making animal sounds, moving around 360 degrees and more.
Lego We-Do 2.0 Kits – Lego We-Do kits have a range of Lego pieces, including blocks, wheels, motors and a huge variety of interesting pieces to encourage students to creatively design solutions to problems. Students are then able to build their design before using an app on the laptops or iPads to code their designs to move and operate in different ways.
It is exciting to see how creative our students can be!
Seesaw
Seesaw is a safe digital learning journal for students to document their learning creatively by regularly adding entries like photos, videos, drawings and notes to show parents what they are doing in class. It creates a channel of communication between parents, teachers and students. By using Seesaw, students are also developing digital citizenship and are learning how we can use technology in a safe and creative way.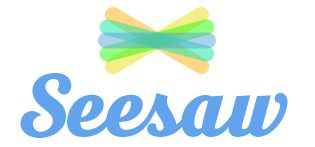 Clyde TV
Clyde TV is a TV show hosted by our Year 6 school leaders twice a term that highlights all the wonderful learning happening across Clyde Primary School. Parents are highly encouraged to join us in our classrooms to view the program with their children. The show features stories from each year level, including specialist subjects, and is a fantastic way to see the learning happening in our school. Stories can include literacy and numeracy lessons, highlights from school events, camps, sports events, classroom activities, interviews, stories, Music, PE, Art and STEM. Filming Clyde TV allows students to express their thinking about their learning, build their speaking and listening skills and share what makes Clyde Primary School so special.
Clyde TV usually takes place at 2.45pm on Friday afternoons twice a term. We welcome all parents to come and view Clyde TV in our classrooms. Please see Flexibuzz and the school newsletter for exact dates and times.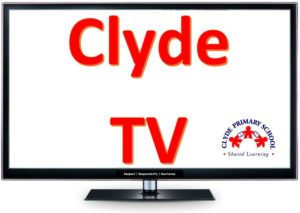 The Visual Art Program at Clyde Primary School is provided in a dedicated art learning space which gives students the opportunity to actively and passionately explore the possibilities that making and painting can provide. Through the use of various art techniques, processes and materials we learn the fundamental building blocks of art:
Elements of Design: Line, shape, colour, texture, value, form and space.
Principles of Art: Contrast, balance, unity, variety, movement, pattern, emphasis and proportion.
All areas are closely aligned to the Victorian Curriculum and provide students the opportunity to paint, sculpt, draw, textile, collage, print and learn about art history.
The Victorian Visual Arts curriculum aims to develop students':
Perceptions, expressions and ideas through a design process
Use of arts techniques, materials, processes and technologies
Critical and creative thinking
Respect and acknowledgement of the histories, traditions, cultures and diverse roles within the art industries
Imagination, motivation, resilience, curiosity, and confidence through engagement with visual arts making, viewing, discussing, analysing, interpreting and evaluating.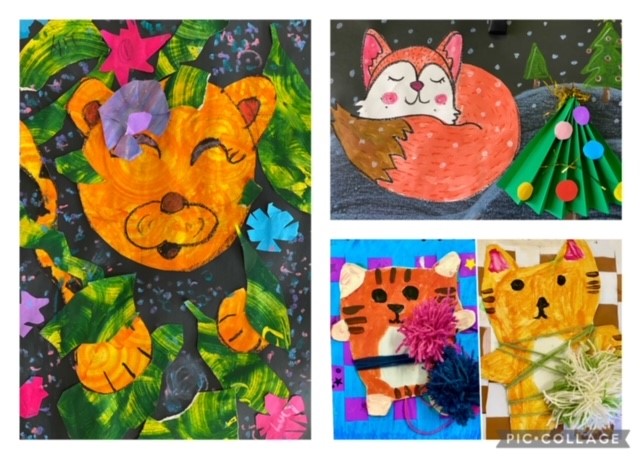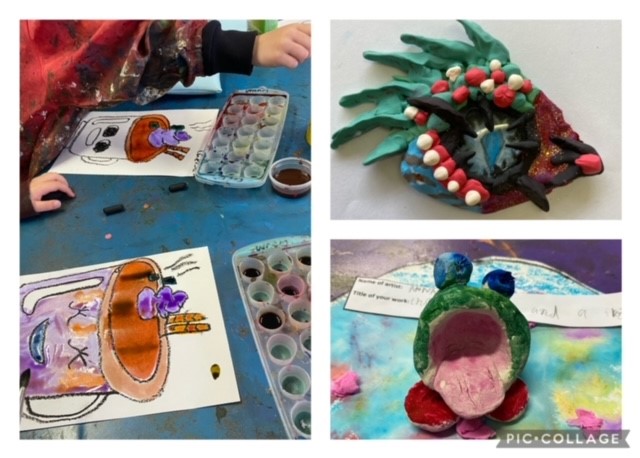 At Clyde Primary, it is our aim for students to motivate, build confidence, physical competence, knowledge and understanding to value and take responsibility for engagement in physical activities for life.

 

Each year level participates in a minimum of 50 minutes of Physical Education per week.

 

In the Junior years (F-2), students take part in different movement activities and team games to build their fundamental skills.

 

In the Middle and Senior years, students develop and build on skills in a range of sports such as Netball, AFL, Soccer, Volleyball, Cricket, Softball, Athletics, Hockey and more.

 

In the Middle and Senior years, students participate in House Athletics, House Cross Country, and House Swimming competitions. Selected students also get the opportunity to compete in District and Division competitions for these sports.

 

Middle and Senior school students are also offered a range of inter-school sports days within the sporting district.

 

All students have the opportunity to take part in a week long Swimming program, held at the local swimming pool.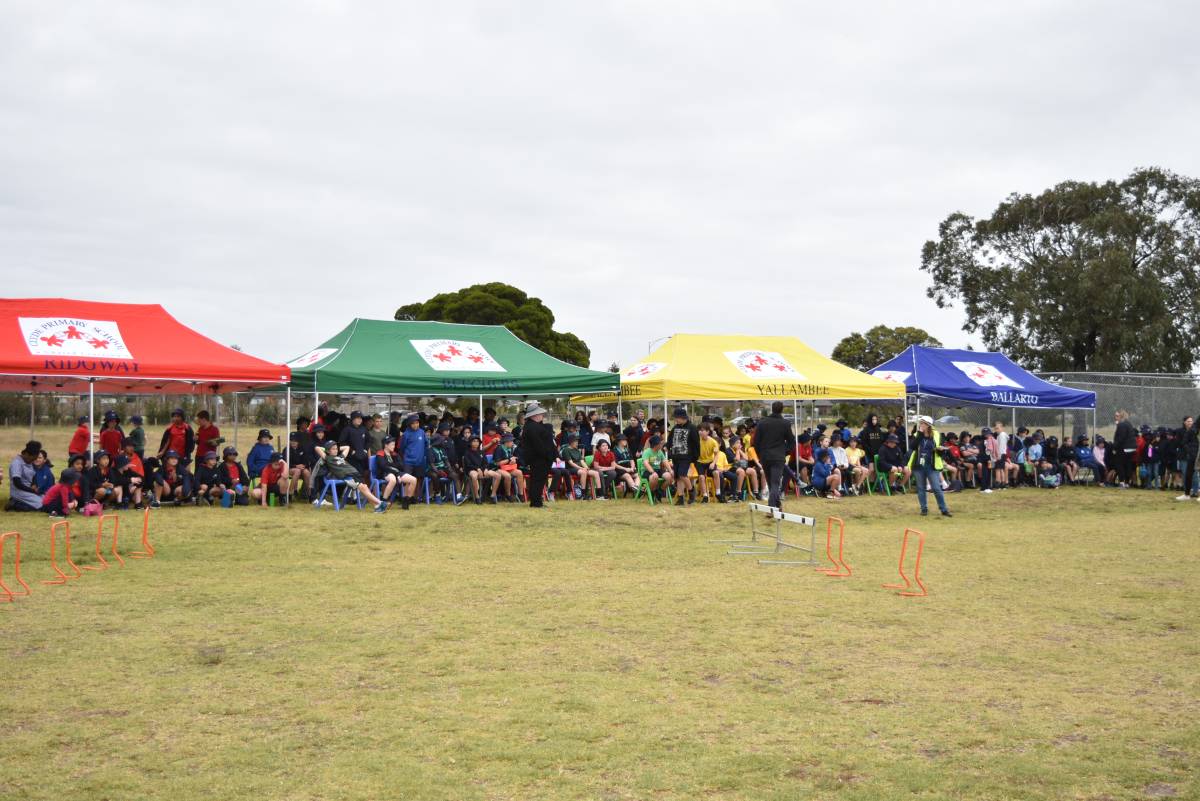 The aim of the music program at Clyde PS is to find and develop the musician in every child and to inspire both life-long learning, and participation in music through singing, playing musicianship games, movement and playing instruments. The students are also taught to read music using a logical step by step process that is attainable for all. Improvisation and creative composition are fundamental to developing students musical understanding and form the basis of assessment in music at Clyde PS.
The music program at Clyde PS is based on the Victorian Curriculum in music and the work of some of the world's greatest music educators including Kodaly, Orff and Swanwick.
 All students receive a 50 minute classroom music lesson each week. All sessions involve students in singing, playing games, playing instruments, listening to music or creating music in small groups, and are designed to improve students' musical understanding, fine motor skills, co-ordination, and teamwork.
 Getting our students involved in playing instruments from Foundation right through to Year 6 is a key component of the music programme, and the students have access to high quality instruments from untuned and tuned percussion such as djembes and xylophones to class sets of ukuleles and guitars.
 Clyde Primary School has a wonderfully well-equipped music room but we are excited to be moving into a new, larger space in 2022, where the music program can really thrive.