Clyde Primary School is an inclusive, nurturing and friendly community where everyone is valued and respected. We maintain a strong sense of community, based our school's history and traditions, which blend well with our modern and contemporary educational experiences.
Students are at the core of what we do at Clyde Primary School. Our values of Respect, Responsibility and Resilience support and encourage our students to achieve their personal best both academically and socially. Our school's vision is to build a collaborative learning community that supports independence and motivates students to succeed.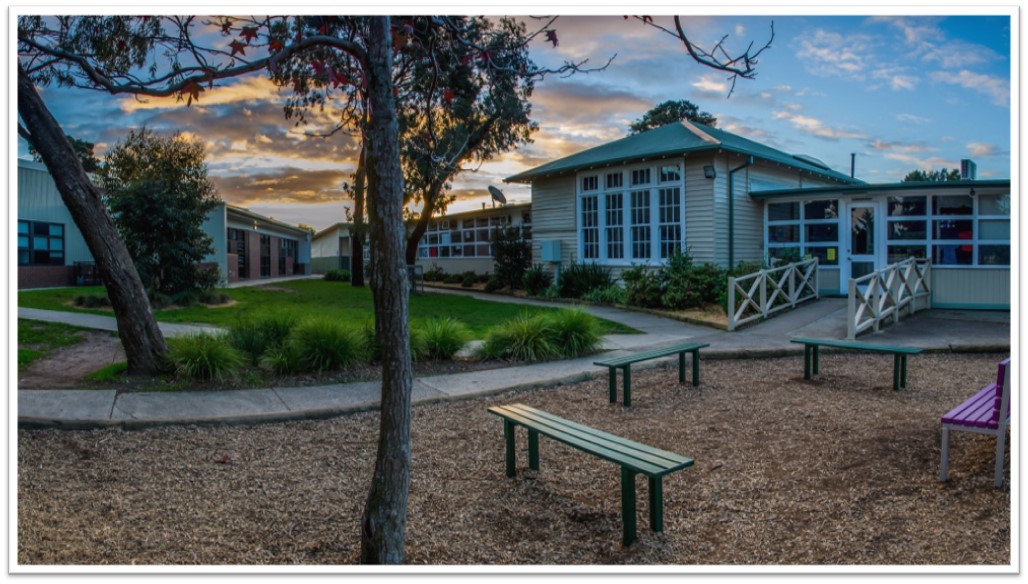 Clyde PS was established on its current site in 1910, and is located in the growing community of Clyde in the City of Casey. The school is 5 kilometres east of Cranbourne and 10 kilometres south of Berwick. Clyde Primary School is growing quickly with continued substantial growth expected over the next few years.
The school facilities are being re-developed and modernised from 2021. Works include 11 new general learning areas, specialist art, STEM and music areas as well as a full-size gymnasium with a competition-grade basketball court and additional play spaces for our students. There will also be refurbishment to our school's existing buildings to provide a new library and staff work areas.
We have a fantastic school community with a highly valued home-school partnership and involved parent community.
I hope you will feel as proud as I do to belong to our school community,
Michelle Mackenlay
Principal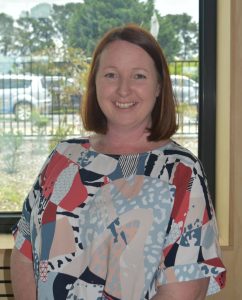 School Vision
At Clyde Primary School we aim to build a collaborative learning community that supports independence and motivates students to succeed. Our school recognises the importance of the partnership between our school and parents and carers to support student learning, engagement and wellbeing. We share a commitment to, and a responsibility for, creating an inclusive and safe school environment for our students.
The programs and teaching at Clyde Primary School support and promote the principles and practice of Australian democracy, including a commitment to:
elected government
the rule of law
equal rights for all before the law
freedom of religion
freedom of speech and association
the values of openness and tolerance.
School Values
Clyde Primary School is committed to providing a safe, secure and stimulating learning environment for all students. Students can reach their full educational potential only when they are happy, healthy and safe, and when there is a positive school culture to engage and support them in their learning. Our school acknowledges that student wellbeing and student learning outcomes are inextricably linked.
Clyde Primary School has high expectations for all our students and aims to provide innovative and rich curriculum in a safe and secure learning environment. We support and encourage students to achieve their personal best both academically and socially.
At Clyde Primary School we value:
* Respect
* Responsibility
* Resilience
 PRINCIPAL
M MACKENLAY
ASS. PRINCIPALS
K COUACAUAD
S LUMLEY
TEACHERS
H TAYLOR
Leading Teacher
L RUSSELL
SWPBS
B CAMPBELL
Intervention
FOUNDATION
L LLEJAY
00A
K BRITTAIN
00B
E EDWARDS
00C
J VAN DYK
00D
YEAR 1
A NAUGHTON
01A
L PRESSWELL
01B
J CORNEILLE
01C
S BUDHIRAJA
01D
YEAR 2
B HODGES
02A
S HANCOCK
02B
S TONKIN
02C
YEAR 3
M TURNER
03A
A BARTSCH
03B
N MAIA
03C
R MANIKANNDAN
03D
YEAR 4
N CAMAMILE
04A
K SMITH
O4B
S BARKER
04C
YEAR 5
N ELSTON
05A
T CROW
05B
J HAMILTON
05C
YEAR 6
J BASTONE
06A
A ROBINSON
06B
C LEGGE
06C
SPECIALISTS
V GUNASEKERA
Music
N STECKYJ  &  S DOMINICHI
Art
A BEVIS & N MURNANE
PE
ADMINISTRATION
C BODE
Administration
T CLARK
Administration
S DIEHL
Business Manager
S MILES
Administration
SCHOOL SUPPORT INTEGRATION
S BROWNE
B HONEYSETT

K HAMILTON
J HOILES
E LONG
K MCBRIDE
N SAHIB
L WATERS
T HILL
Annual Implementation Plan
Below you can find our current annual implementation plan.